In the last week, I've been on a sugar detox. Dietary changes were needed, and by default, 90% of my sugar intake for the day was also cut. Detox is not fun. I have had all sorts of symptoms and drama stemming from this change. Nausea, shaking, irritability… I was actually embarrassed to realize how dedicated to sugar by body had become!
It's been a week now and I feel much better overall. I'm feeling like the changes that were made are actually going to benefit my life and not just leave me a miserable shell of my hungry self. So, you know, little victories. In this week (because one challenge wasn't enough apparently) I've also taken the time to begin detoxing from busy.
You know what I mean, the attitude of "Well, if I'm going to be here, I may as well be involved." The attitude that tells you if you aren't participating, you're lazy. And entitled. And selfish. This attitude is soon accompanied by her sister, Guilt. She reminds you repeatedly of all the times you've failed your children, friends, family, etc. in the name of healthy boundaries.
And when that happens, I almost always fold. I give up on the detox and go right back to where I was. Miserable and tired and on the verge of resentment. You'd think that after years of starting and stopping this trend, I'd learn not to give up so quickly, but nope. Before 7am today, I received an email asking me for info I did not have. Usually, I'd email the correct person, wait for the response (which I wouldn't get quickly), forward the response to the original person and play email ping pong for another series of questions and answers before getting frustrated with the situation I created and wind up stressed out.
This morning, I typed out a response saying I'd find out the information for this family before my eye caught sight of the book A Circle of Quiet
. I just stopped mid-type and looked at the book. In that moment, I realized that instead of protecting the quiet I've been working to cultivate, I'd be ripping a big old hole in the circle! I deleted my email, forwarded on the appropriate person's info and wished the family a lovely summer. Done and Done.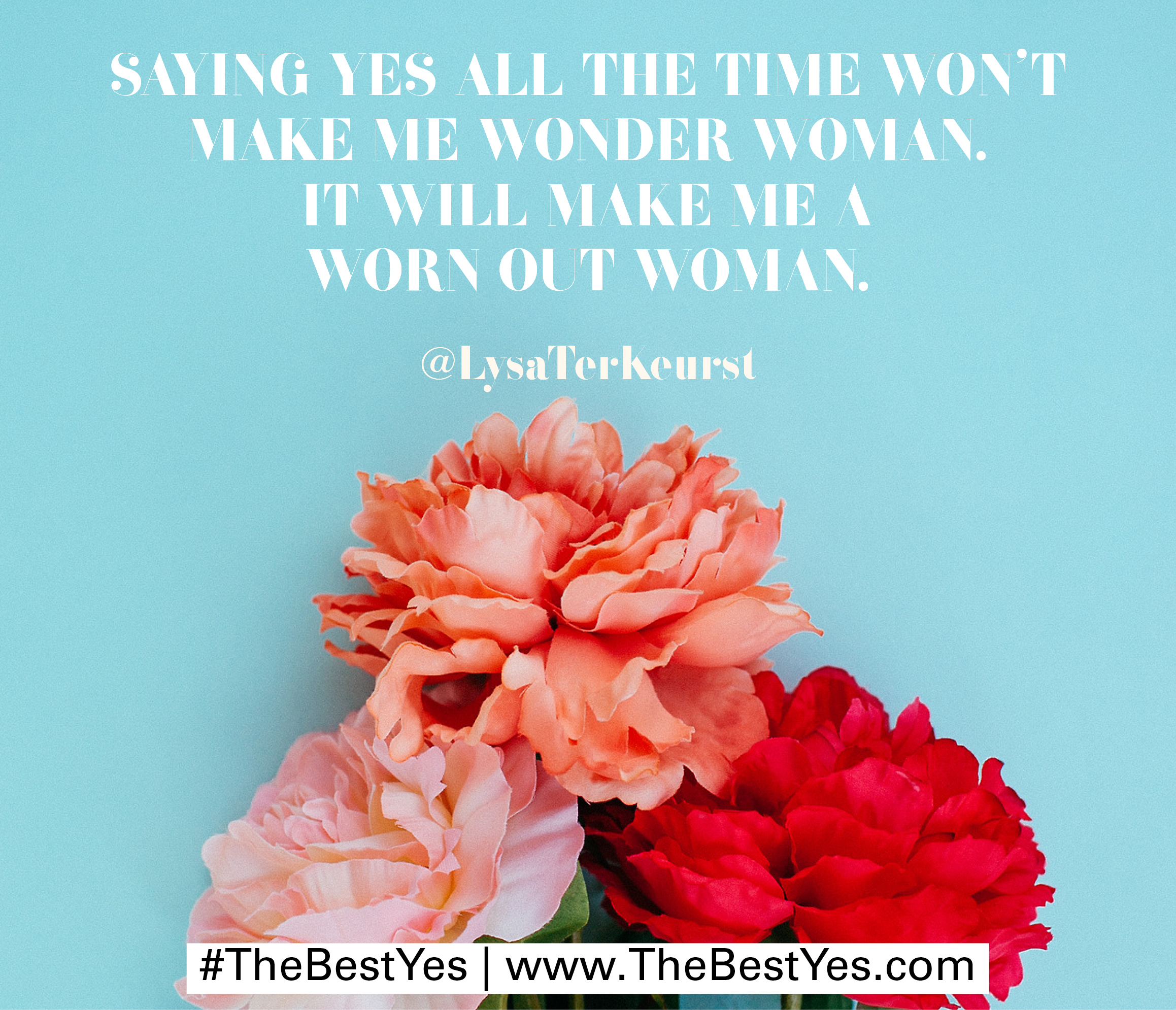 I mean. Can we just talk about this for a minute? We laud busy. We say with awe in our voices that we cannot understand how She-Who-Does-It-All does it all and still has great hair. But we don't stop for a moment to consider that perhaps she, too, is standing on the verge of a Quick Yes Detox. We tell her we can't imagine how she does it all as we pile another task on her plate. And when she says she can't, we act like she just shot a puppy.
What can we do? I don't know. I don't know beyond practicing a Slow Response. I only know that I need to take a step back and think before I commit. Changes take time… the Quick Yes is more than a habit, it's a lifestyle for many of us, so we cannot rely on our change to take hold within that neat 21 day period. And while we are practicing a season of Slow Response, we need to practice extending grace to not only ourselves, but those around us.
Every person you meet is in the midst of a detox. It may not be the same as yours, but they still require your grace. Just as you need someone to respect your boundaries, the mom with the perfect hair is crying out for the same. So while detox makes us all a little cranky, grace can soothe that beast. Maybe not quite as well as a bowl of ice cream, but in case you're detoxing from Eating Your Feelings, I'll suggest grace instead.
**There are affiliate links for the book embedded in my post. Any earnings from these links simply continue to fund my reading habits!**